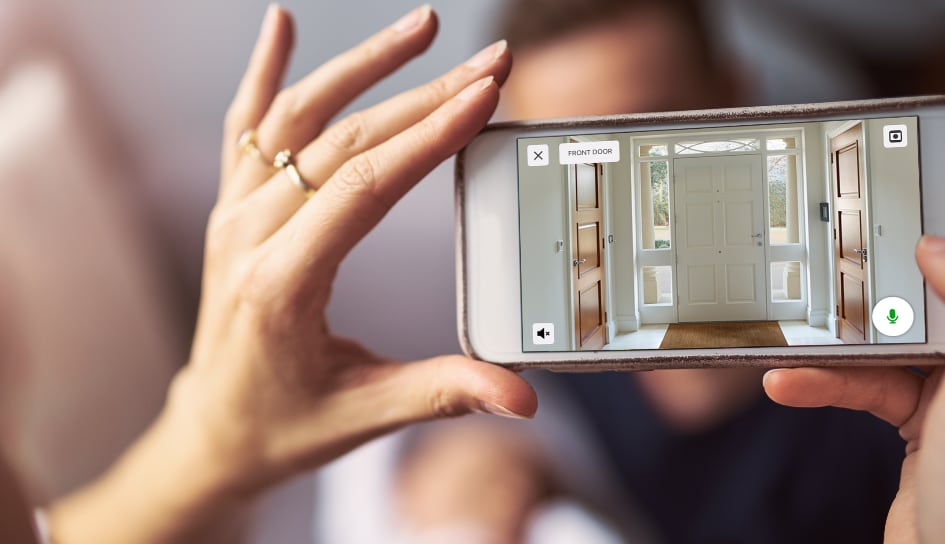 Are Smart Locks Worth It In Sioux City
Are you thinking of replacing your locks? As you probably know, you might go traditional and get a common deadbolt, or you could choose an alternate route with a keypad system. But, if you are looking for the most advanced solution, you can get a smart lock that can connect with your security system.
You may ask this question: Are smart locks worth it in Sioux City? Or is this an example of squandering your cash on needlessly confusing products?
Traditional Locks Vs. Smart Locks in Sioux City
When it comes to entryway locks, you will find plenty of options. However, you will find that the majority of entryways are protected by a deadbolt and handle lock combination, a push-button deadbolt, or a smart locking system. Operate a standard deadbolt, and a metal bolt extends into a strike plate which is connected to your frame. The bolts can be a door handle lock that's spring-loaded, which will make the door more of a challenge to break open with a a tool like a crowbar. If you would rather not mess with a traditional keyed lock, you can get a keypad system that engages the bolt with the use of a code of 3 or 4 numbers.
Smart locks are integrated products that serve as a modern substitution for your ordinary handle and deadbolt locks. Similar to push-button deadbolt, you enter a preset code to unlock your doors. But with a smart lock, you will be able to integrate with your Wi-Fi or your comprehensive home security to add even more features. By using a smartphone app, you are given the chance to:
● Remotely lock and unlock your door
● Set customized keycodes for friends and family
● Be notified through text alerts in the event someone unlocks the door
● Create temporary key codes for guests
In Which Circumstances Are Smart Locks Worth It In Sioux City?
If you are considering the addition of a single or maybe two smart locks as replacements for your standard keyed entries, you might be unsure if they are worth it. It would be convenient to unlock your doors remotely, but it really depends on the make or model of how well they work. If you go with a stand-alone unit, ensure that your smart lock utilizes up-to-date encryption and is operated with a smartphone app that is updated often.
However, the true power in a smart locking system is experienced when integrating it with your home's overall security. This gives you the option of having your locks communicate with your additional security elements to increase your safety and make your life easier. To illustrate, when your video doorbell senses someone coming up to your front porch, your smart locks have the ability to click shut automatically. You might also use a geotracking feature on your phone's security app and have your doors automatically unlock when you pull up the drive. You even have the option to instruct an alarm to go off if someone attempts to enter an invalid code repeatedly.
Essentially, a smart lock is worth it in Sioux City when you link it to your comprehensive security system!
Reach Out Today To Include Smart Locks With Your Home Security System
If you want the top smart locks in Sioux City -- along with the most reliable residential security package -- reach out to Secure24 Alarm Systems. We will build the perfect system with the alarms, sensors, cameras, and locks for your needs. Call (712) 796-2024 or send in the form on this page to get started.
Cities Served Around Sioux City By Secure24 Your Local ADT Authorized Dealer